Ken Takeshita
Clinical Development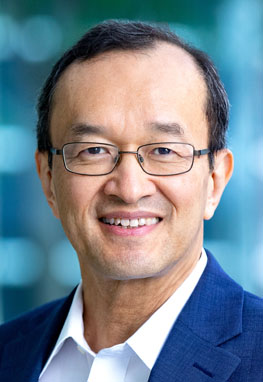 Ken Takeshita joined Kite in 2019 as Senior Vice President and Global Head of Clinical Development.
Prior to Kite, Ken served as Senior Vice President of Clinical Research at Sorrento Therapeutics. He also previously led full-scale development programs across solid tumors and blood cancers at Celgene Corporation and Amgen, including over a decade at Celgene, leading and overseeing global phase 1-3 trials for registration in hematologic malignancies. Before joining the biotechnology field, Ken was on the faculty in Hematology at Yale University School of Medicine and New York University School of Medicine.
Ken received a bachelor's degree in molecular biology from Harvard University and his MD from Yale University. He received post-doctoral training in developmental biology at Yale and in hematopoiesis at University of Tokyo.