Our mission
Transformational Cancer Treatment
At Kite, our singular focus is cell therapy to treat and potentially cure cancer. Our goal is to bring the promise of cell therapy to as many eligible patients as possible who may benefit.

We believe cell therapy has the ability to change the way cancer is treated. Our industry-leading cell therapy technology uses the power of a patient's own immune system (their white blood cells) to target and attack their cancer cells.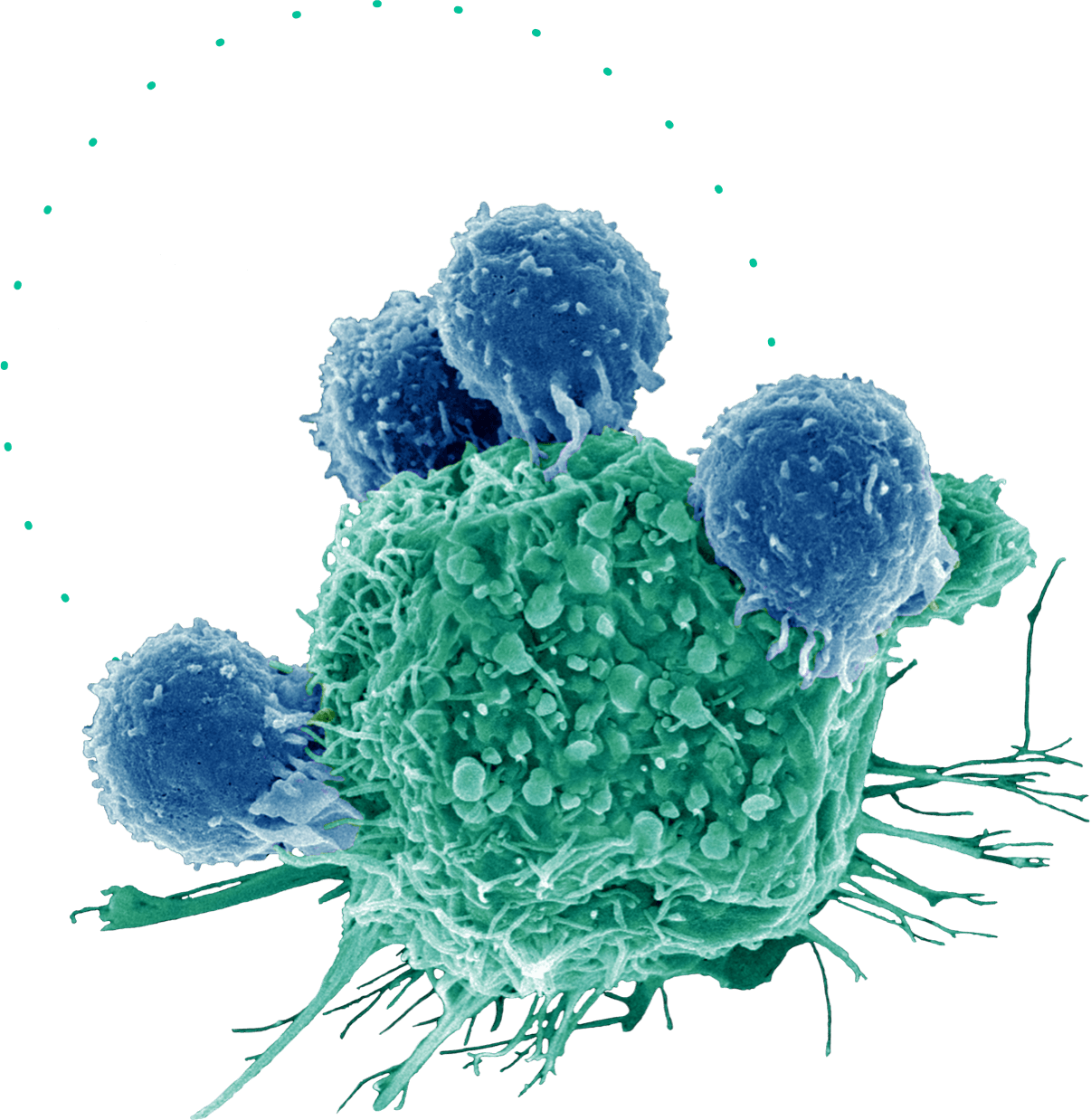 Shon's Story
After learning that two lines of chemotherapy to treat his diffuse large B-cell lymphoma (DLBCL) had failed, Shon and his wife, Lisa, were devastated. In that moment, they felt defeated, like they had exhausted all of their options in their battle against cancer.
But Shon didn't give up hope. "What's my weapon? What's in my toolbox?" he remembers asking. When he heard about CAR T cell therapy from his oncologist, he was intrigued and wanted to learn more. With CAR T, he was excited to discover an option that takes his own T cells and engineers them to fight the cancer cells in his body.
After talking to his doctor, Shon and his wife made the decision to try CAR T. Throughout their journey with cancer, hope remained the common theme that helped Shon and Lisa maintain a positive attitude and stay optimistic about life. "When you have cancer, it's a game of percentages," said Shon. "It's not so much the odds you're looking for, it's the hope."
Not all patients will experience the same results.
"For all of us at Kite, a deep sense of connection to the patients we serve is at the heart of everything we do."
– Christi Shaw, Chief Executive Officer, Kite
Learn more about our mission to make real and meaningful differences in our patients' lives.