Christi Shaw
Chief Executive Officer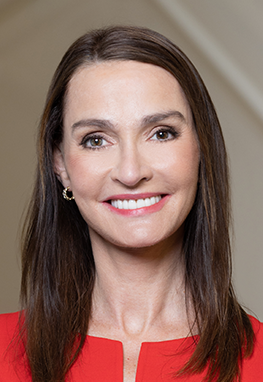 Christi Shaw joined Kite in 2019 as Chief Executive Officer. She sits on the Gilead Leadership Team and is responsible for all cell therapy operations around the world.
Before joining Kite, Christi held senior executive positions at Eli Lilly & Co. and Novartis Corp. Her leadership has spanned a broad range of therapeutic areas, including oncology.
Christi holds a bachelor's degree in business administration from Iowa State University and an MBA from the University of Wisconsin.
In 2016, she founded the More Moments More Memories Foundation, which assists people living with cancer and their families. Christi currently serves on the board of directors of the Biotechnology Innovation Organization, Avantor, and the Healthcare Businesswomen's Association (HBA).